9 Best Compact Binoculars For Birding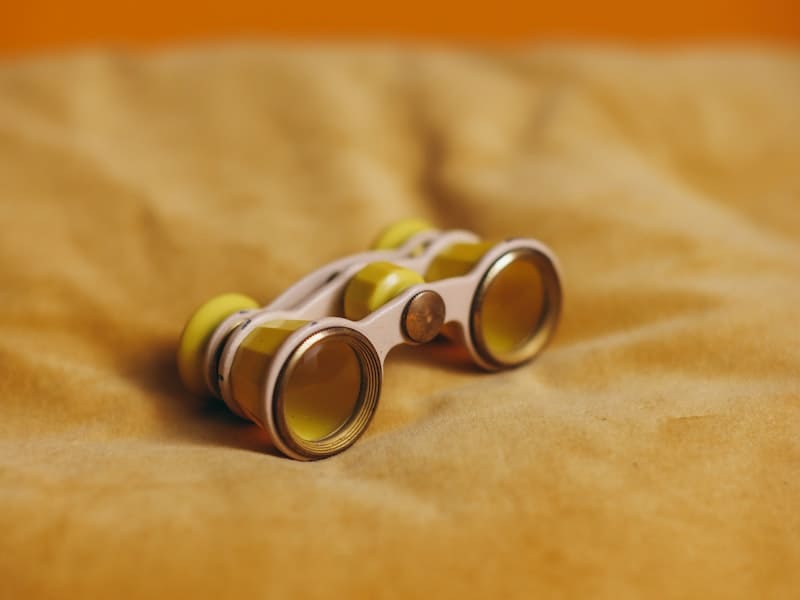 Are you an active bird watcher looking for the best compact binoculars for birding so you can get great views of your favorite birds?
You've come to the right place. From full-size binos to pocketable mini models, there is now a wide range of compact binoculars available that make it easier than ever to take in a spectacular view of distant wildlife. 
In this blog post, we'll be taking an in-depth look at 9 of the top-rated compact binoculars on the market today and listing their key features so you can decide which one is right for you. Read on if you want to get up close and personal with nature!
Best compact binoculars for birding
Birdwatchers know that having the right equipment makes all the difference when trying to get a good look at feathered friends. Compact binoculars are an excellent choice for birding, as they provide plenty of magnification power in small packages. 
The best compact binoculars for birding offer sharp, clear images with minimal distortions. Furthermore, they are lightweight, offering comfortable viewing with a steady grip.
When scouring the shops for a perfect pair of binoculars, do not forget to look at factors like prism design, prism glass type, and eye relief level to ensure they deliver great performance while giving the user an optimal experience. 
With the right pair of compact binoculars in hand, you will be ready to enjoy everything the world of birds has to offer. 
1. Nikon 7576 Monarch 5
The Nikon 7576 Monarch 5 delivers amazing and vibrant views of your favorite outdoor and wildlife landscape. Its 8x Magnification Maximum lets you get closer to the action in any environment. Its extra-low dispersion (ED) glass ensures that you benefit from the chromatic aberration compensation along with a clearer viewing option for those glorious outdoor moments. 
The dielectric, high-reflective multilayer prism coating provides superior transmittance uniformity across the visible range, which results in brighter images and more natural colors, as well as giving multilayer-coated lenses and prisms for even greater brightness. 
Additionally, phase-correction-coated roof prisms offer enhanced resolution and clarity up close, with a minimum focusing distance of only 7.8 feet away, while the long eye relief design allows you to have a clear field of view at all times, particularly ideal for eyeglass wearers. 
Pros
The Nikon 7576 Monarch 5 comes with a host of features that make it an interesting and appealing option for the experienced photographer. It has a very wide angle field of view, making it perfect for taking large-scale shots. 
It also offers an easily adjustable zoom feature, allowing users to find the right focal length for their desired outcome. The autofocus feature works like a charm, providing crisply focused images in no time at all. All of these features come together to make the Nikon 7576 Monarch 5 a great choice for anyone in pursuit of photography excellence.
Cons
While the Nikon 7576 Monarch 5 offers a range of impressive features, it is not without its drawbacks. For starters, despite its 12x optical zoom and stellar image stabilization capabilities, the lens still may appear blurrier than anticipated when compared to other brands. 
Furthermore, while it is a lightweight product, it can quickly become tiring when held for prolonged periods of time due to its size. Finally, users who are switching between similar models may find that the buttons and switches have been moved around needlessly, potentially making them difficult to use at first until one adjusts to the change.
2. Eyeskey Binoculars for Adults
With Eyeskey Binoculars for Adults, you can enjoy superior views with crisp and vibrant visuals wherever you go.
Featuring fog-proof technology, these binoculars have an impressive 42 millimeters of objective lens diameter, making them perfect for hunters and shooters looking to push their limits even further or sports enthusiasts who want the best game observation experience. 
Plus, the black 8×42 model comes in a distinct color that adds more depth to your outdoor adventure. The central focusing wheel is fast and easy to operate ensuring there's no fiddling around to get clear, sharp views.
Additionally, the twist-up eyecups are adjustable so they can accommodate both those wearing and not wearing eyeglasses. 
Optimized optics like FMC lenses, phase-coated Bak-4 prism, and 42mm full-size objective lenses make sure you see images in crystal clarity with enhanced contrast and sharpness.
Get ready for maximum enjoyment outdoors with Eyeskey Binoculars for Adults, reliable vision technology combined with functionality suitable for all types of uses.
Pros
Eyeskey binoculars are a great option for adults who want to observe nature up close. The optics and magnification capabilities provide bright, clear images that show every detail.
A great feature of these binoculars is the wide field of view, which makes it easy to get the full picture without having to pivot or reposition the binoculars.
They are also lightweight, so you can take them along on excursions without getting weighed down. Additionally, Eyeskey binoculars provide excellent durability as they are designed with waterproof and fog proof construction. 
For any adult looking to observe nature's beauty while still taking advantage of today's most advanced optical technology, Eyeskey binoculars offer an unbeatable combination of affordability and quality.
Cons
Eyeskey binoculars offer an attractive option in the optics market for adults, but there are some downsides you need to be aware of. As with any product, the quality does not match all models, and some may find that their view is dull and indistinct due to inferior lens coating. 
Additionally, the magnification of most products in this line is limited to 10×35, which limits its usability in many situations.
They also tend to lack features typically found in binoculars at higher price points, such as improved shock resistance or adjustable eye relief, making them less ideal for those who plan to take their optics on outings or hikes often. 
Ultimately, Eyeskey Binoculars might be a budget-friendly option for adult buyers, but it is important to do your research before opting for a pair.
3. Bushnell Legend Ultra HD Roof Prism Binocular
Experience nature with clarity and comfort like never before with the Bushnell Legend Ultra HD Roof Prism Binocular.
Perfect for birdwatching, wildlife observation, or simply enjoying a breathtaking natural view, Bushnell's advanced optics provide optimal light transmission through ED Prime Glass and Ultra Wide Band Coatings. 
RainGuard HD water-repellent lens coating allows you to keep your vision sharp even in wet conditions. The 10x magnification, 42mm objective lens binoculars give you an ultra-wide field of view so that you get an open picture of the world around you.
Enjoy the clever design of this product featuring magnesium chassis and soft touch grips that give you lightweight portability yet remain 100 percent waterproof and fog proof. 
With a locking diopter and long eye relief, you can adjust to your unique needs while still finding comfort during use.
For every adventurous journey to take with these binoculars also comes convenience as it includes a soft carrying case and Microfiber carry bag and neckstrap for storage and transport needs. Invest in quality viewing by purchasing the Bushnell Legend Ultra HD Roof Prism Binocular today. 
Pros
The Bushnell Legend Ultra HD Roof Prism Binocular is a popular choice for both beginners and experts alike due to its impressive array of features. With its state-of-the-art optics and ED Prime Glass, the images it produces have spectacular resolution and clarity. 
Its lightweight construction makes it comfortable to use for extended periods of time, even when carrying it out in the field. It is also waterproof and nitrogen-filled for superior weatherproofing, providing reassurance that you can take this binocular everywhere with confidence. 
Finally, with an overall low-cost price tag, the Bushnell Legend Ultra HD Roof Prism Binocular offers great value for money!
Cons
Bushnell's Legend Ultra HD Roof Prism Binocular comes with excellent features. However, it is expensive and has certain limitations. These binoculars come with a hefty price tag that may not be affordable to everyone. They also produce images that can look slightly blurred in low-lighted areas. 
The clarity of the image can also become less when there is the movement of the object being looked at through the binoculars. Furthermore, they are heavier than other binoculars, thereby making them uncomfortable to hold and use for extended periods of time. 
Additionally, the eye cups are not suitable for people who wear glasses as they cannot be twisted up or down; this puts people having vision problems at a major disadvantage while using these binoculars.
4. Gosky 10×42 Binoculars
Built with premium ED glass and superior optics, the Gosky 10×42 Binoculars offer you a sharp, clear, and accurate color reproduction, along with a wide field of view and advanced fully multicoated lenses that eliminate chromatic aberrations and reduce glare to ensure maximum viewing pleasure. 
The 10×42 magnification is perfect for bird watching during long sessions, as many experienced birdwatchers prefer.
Additionally, this powerful optic tool is great for stargazing, climbing, hunting, and more. The binoculars also feature dielectric coating and smart Phase correction BaK technology for further enhanced results. 
Pros
For nature lovers seeking an outdoor experience with crystal clear sight, Gosky 10×42 binoculars are a perfect choice. They offer various benefits that make them ideal for the user's needs. 
The high resolution and sharp images they produce offer users a crisp view of their surroundings while the 10x magnification power gives them the ability to see distant objects without sacrificing image quality.
Additionally, lens caps make these binoculars easy to transport and keep safe from any kind of dust or damage. 
What's more, waterproofing ensures these binoculars can be used in any type of weather, perfect for outdoor photographers who want to capture moments no matter what environment they are in. These features highlight why Gosky 10×42 binoculars are a great choice for anyone looking for a reliable and enjoyable viewing experience outdoors.
Cons
One con of Gosky 10×42 binoculars is that they are considerably more costly than others in the same price range.
On top of this, due to their short eye relief, it may be challenging for those with eyeglasses to use them and get a full view. Furthermore, since they're mid-range, while many users would expect the quality and clarity of high-end optics, they often feel disappointed with the results. 
Additionally, the bulky build makes these binoculars heavy and uncomfortable to hold for an extended period of time.
All considered, if you're looking for something on a tight budget or needing long-term stability, Gosky 10×42 binoculars may not be your best bet.
5. Celestron 71332 Nature DX 8×42 Binoculars
The Celestron 71332 Nature DX 8×42 Binoculars provide a premium viewing experience that rivals more expensive binoculars but at an accessible price point.
The Nature DX binoculars boast top-rated glass optics with impressive specs, fully multi-coated lenses for peak contrast and resolution, and phase-coated BaK-4 glass prisms to maximize light transmission. 
You'll be able to see image detail you wouldn't expect from entry-level binoculars! What's more is the comfortable 8x magnification, easy focusing 6.5 ft close focus capability, and durable waterproof body encased in a rubber armored polycarbonate housing to protect your precious views even in the toughest of weather conditions. For whatever adventure you take on, Celestron 71332 Nature DX 8×42 Binoculars are ready to join you!
Pros
The Celestron 71332 Nature DX 8×42 Binoculars deliver stunning clarity and performance, making them one of the most popular binoculars on the market.
For starters, their Bak4 prism and multi-coated optics increase light transmission for brighter views that allow you to see objects clearly in low-light conditions. 
The binoculars are waterproof and nitrogen-purged, meaning you can use them outdoors in all weather conditions without having to worry about rain or other wetness affecting their performance. 
They also feature twist-up eyecups for comfortable use with or without glasses, giving you maximum control over your viewpoint.
In conclusion, the Celestron 71332 Nature DX 8×42 Binoculars offer an unbeatable combination of features, exceptional performance, and great value for money.
Cons
Celestron 71332 Nature DX 8×42 binoculars may have some great features. However, there are several cons to consider before purchasing. They are heavier by about 6 ounces than similarly priced models and require more effort to hold steady for longer periods of time. 
The quality of the rubberized coating can also be seen as a weakness as it scratches easily, not providing as much protection as desired. Additionally, the eyepiece caps are made mostly of plastic which could make them unreliable in serious outdoor activities, potentially getting lost. 
Although they excel at providing an unrivaled field of view and sharpness with minimal color distortion, all these cons should be taken into consideration before buying the Celestron 71332 Nature DX 8×42 binoculars.
6. Wingspan Optics Spectator 8×32 Compact Binoculars
The Wingspan Optics Spectator 8×32 Compact Binoculars are perfect for adults who want to take their viewing experience outside. Suited to bird watching or any other outdoor activity, these binoculars are pocket-sized and let you get up close and personal with the outside world. 
With a 32mm objective lens diameter and an astounding field of view, you'll be able to spot your target from 1000 yards away in brilliant detail.
Thanks to their powerful 8×32 magnification, it'll feel like you're inches away from whatever catches your eye. As part of the former Polaris Optics company, these top-Tier binoculars lend superior quality that can't be denied. 
Whether it's for bird watching, nature appreciation, star gazing or just as a tool for family adventures, these binoculars are an unbeatable choice that won't let you down. Get back outdoors and make the most of your experience with the Wingspan Optics Spectator 8×32 Compact Binoculars.
Pros
For outdoor enthusiasts looking for a reliable and compact pair of binoculars, the Wingspan Optics Spectator 8×32 Compact Binoculars are an excellent choice. These binoculars offer 8x magnification, perfect for viewing distant wildlife or scenery while remaining lightweight and portable enough to take on any adventure. 
They boast HD clarity and brightness, with 54mm ultra-wide lenses to ensure optimal viewing quality. Their non-slip rubber armor makes them easy and comfortable to handle, even in wet conditions.
Additionally, these bins are fog proof and waterproof for maximum protection against the elements. The Spectator binoculars make for a great companion for anyone who loves exploring the outdoors.
Cons
The Wingspan Optics Spectator 8×32 Compact Binoculars have some clear cons that buyers should be aware of before making a purchase. The optical quality is not as high as more expensive binoculars, so it may not be ideal for bird watching or more involved outdoor activities. 
Additionally, the eyecups are not adjustable, and this could be uncomfortable for people with glasses. Finally, the field of vision isn't particularly wide compared to other similar binoculars, so it may not be suitable for spotting animals at longer distances. It is always recommended to research all aspects of your purchase before buying any kind of product like these binoculars.
Smaller Pocket-sized Binoculars
This POLDR's Smaller Pocket-Sized Binoculars are for people who are looking for a lightweight and practical binocular solution. These binoculars come in a sleek black color, engineered to be small and compact enough to fit easily into backpacks and bags with no hesitation. 
Don't let the size fool you, though. These binoculars come with incredible clarity, allowing you to see objects in stunning detail thanks to their 12×25 optical system and 126ft/1000 yards of field view.
With an easy-to-adjust "center-focus knob" suitable for adults and children alike, our model also features BAK4 prisms which allow you to enjoy perfect night vision. 
Pros
Smaller pocket-sized binoculars are a great asset to anyone out on the trail or participating in any type of outdoor activity. These binoculars offer clear images, portability, and convenience, making them an excellent choice for hikers, birdwatchers, sports fans, and more. 
With less space to be weighed down with bulky equipment, smaller pocket-sized binoculars provide quality visuals without compromising your overall enjoyment of nature or the game.
In addition, pocket-sized binoculars feature advanced technology that allows users to get a highly detailed view from further distances than ever before. 
Whether you are new to using binoculars or want a different tool to enhance your outdoor experience, consider investing in smaller pocket-sized models so that you can enjoy maximum comfort while getting unparalleled quality views of the natural world or of your favorite sports team.
Cons
Pocket-sized binoculars may be alluring for their convenience, but there are many cons that come along with choosing smaller models. Reduced size doesn't always mean enhanced portability. Smaller binoculars can fit in a pocket but might be difficult to handle or keep steady during use. 
The image quality that one is able to see through smaller lenses can be significantly less than what they'd get from bigger binoculars, making certain details hard to make out or missing altogether. 
Budget-friendly options can also be riddled with other issues, such as low performance and poor design, which depreciates the overall user experience. All considered, then when making a binocular purchase, one must carefully consider the many pros and cons of going small before investing.
ThinkPeak Binoculars for Kids (8X21)
Durable and safe, the ThinkPeak Kids Binoculars 8×21 will keep your little adventurers busy for hours. The rubber coating and non-slip grip make these binoculars great for small hands and provide maximum impact absorption. With 8×21 magnification, your kids will be able to explore nature in all its magnificent details. 
From spy games to bird watching, they are the perfect toy to bring along on hikes or camping trips and have real fun while developing creatively. In addition, they come in a great green color that your child can show off on their next outdoor mission! Get the ThinkPeak binoculars today and start exploring in a brand-new way. 
Pros
ThinkPeak binoculars for kids provide a fantastic way to introduce children to the wonders of the natural world around them. These 8X21 binoculars offer an impressive magnification that can pick up details in distant objects while still being lightweight and easy to maneuver. 
Ergonomic rubberized grips and adjustable eye cups create added comfort and secure handling. The binoculars come with a protective carrying pouch, providing an additional measure of safety for kids on all their outdoor exploring adventures! 
With ThinkPeak binoculars, parents will have peace of mind knowing that their child sees the outdoors with ease, aiding in the development of an appreciation for our wildlife and nature.
Cons
The ThinkPeak 8X21 Binoculars for Kids are marketed as a fun and easy way to introduce children to the world of birdwatching or other forms of nature observation.
While these binoculars may be suitable for the given purpose, there are several drawbacks worth noting. The field of view is quite narrow at 116m/1000m, making it difficult to make out any details in distant objects. 
Additionally, since this model only magnifies up to eight times, objects that are far away will appear blurry and indistinguishable. Lastly, the image quality is much lower than that provided by more expensive models, which makes it difficult to appreciate nature's beauty with these binoculars.
In summary, while the ThinkPeak 8X21 Binoculars for Kids can provide an affordable introduction to birdwatching or other outdoor activities, their performance should be kept in mind when choosing which binoculars to purchase for your child.
Occer 12×25 Compact Binoculars
These Occer 12×25 Compact Binoculars are a perfect tool for optics-enabled outdoors activities. With its 12x magnification and 25mm objective lens, you'll be able to take in the beauty of nature from a long distance with incredibly clear sightlines.
What's more, Obber's FMC Broadband coating and BAK4 prism ensure enhanced imaging quality so you can experience true-to-life views clearly. 
At the same time, adjustable eye cups are designed for both eyeglass wearers and non-eyeglass wearers alike.
This way, those who wear glasses will enjoy close contact with the lens while getting a full view field, while those who don't have glasses can still have maximum comfort while looking through.
The Occer 12×25 Compact Binoculars are a great companion when discovering the beauty of nature, whether it be land or sea!
Pros
The Occer 12×25 Compact Binoculars offer an unparalleled viewing experience, perfect for outdoor activities like bird-watching, sightseeing, and hiking. With their ultra-high quality optics, the sky is your limit when it comes to experiencing a variety of distinct vistas. 
The lightweight design ensures you don't feel weighed down when bringing them along on long treks, but with their powerful field of view and long-range capabilities, you can rest assured you won't be missing out on key details of your favorite outdoorsy views. 
Additionally, their 40mm lenses are designed to reduce chromatic aberration and glare, perfect for stargazing or finding that elusive wild animal on an evening safari.
Whether you're taking up photography or adventure traveling, you're sure to find yourself reaping the many benefits of this great pair of compact binoculars.
Cons
A broader field of views and simplified focusing are two of the primary advantages of purchasing soccer 12×25 Compact Binoculars. However, these binoculars also come with some disadvantages worth considering before taking the plunge.
For one thing, using monoculars and binoculars require a certain degree of skill in order to optimize their usage. 
Additionally, in spite of the various features which these binoculars offer, such as high-resolution blue film optics glass, integrated tripod adapter, and rubber armor-coated exterior that provides shock resistance, buyers may end up disappointed simply because not all Compact Binoculars are created equal; it is, therefore, important to check the reviews to determine if this product provides all that is promised.
Our choice
Celestron – Nature DX 8×42 
The Celestron Nature DX 8×42 binoculars are the ideal addition to any outdoor adventure. Featuring optics with fully multi-coated lenses for improved contrast and resolution, as well as phase-coated BaK-4 glass prisms for better light transmission, these binoculars can reveal image details that other entry-level binoculars can't match. 
With a comfortable 8x magnification power plus a 6.5-foot close focus, you can clearly see far into the distance, even in lowlight environments.
And to make them extra durable, they come encased in a rubber-injected polycarbonate housing, making them waterproof and dustproof, perfect for withstanding any kind of weather condition. 
The rugged army green color gives it an urban look that is sure to leave an impression on whoever has the privilege of using them.
So don't wait any longer and get your Celestron Nature DX 8×42 Binoculars today and explore our world like never before!
What Features Are Important on Compact Binoculars?
1. Field of View
2. Magnification
3. Weight
4. Eye Relief
5. Stability
6. Aperture
What Magnification Binoculars is the Best for Bird Watching?
For the serious birdwatcher, nothing beats a quality pair of binoculars for magnifying these feathered friends. The best magnification binoculars for bird watching should offer at least 10x power, which provides a relatively wide field of vision while allowing you to see enough detail to identify individual birds. 
Look for larger objectives or front lenses so they are able to capture more light and provide clearer images. High-quality optics enable a better view of the entire environment you're looking at, rather than just focusing on close objects that are already in clear sight. 
Binoculars with ED glass will help with blurry visuals and color aberrations so that you can take in all the details of the bird's cool plumage. High-end optics also make it easier to hold steady when following fast-flying birds, though adding a lightweight tripod may help here as well.
Which is better for bird watching 8×42 or 10×42?
Bird watching is a wonderful and fascinating hobby, but the success of any bird-watching outing depends in large part on having high-quality optics.
The question of which type is better for bird watching, 8×42 or 10×42 binoculars, will depend on personal preference and the conditions under which one typically bird watches. 
Generally speaking, 8×42 binoculars provide a wider field of view with greater depth perception than 10×42 binoculars; however, 10×42 offers higher magnification and makes it possible to observe details that may not be visible through 8×42 binoculars. 
Ultimately the best choice for any individual birder can only be determined after using both types in various settings and conditions.
What is a good magnification for compact binoculars?
When it comes to choosing a good magnification for compact binoculars, there are many factors to consider.
A higher magnification offers better detail but is more difficult to use and less versatile. On the other hand, a lower one can be easier to handle but may not offer as much clarity on distant objects. 
The best option is typically somewhere between the two extremes, typically 7x or 8x- offering a balance between clarity and practicality.
Generally speaking, this range of magnification will provide a crisp image that allows you to get a close look at your surroundings without encountering too much difficulty in holding them steady.
Final words
I hope this article helped you choose the best compact binoculars for birding for your needs and budget. If you have any questions or comments, please leave them below. And if you know of other great compact binos that should be on this list, let me know.